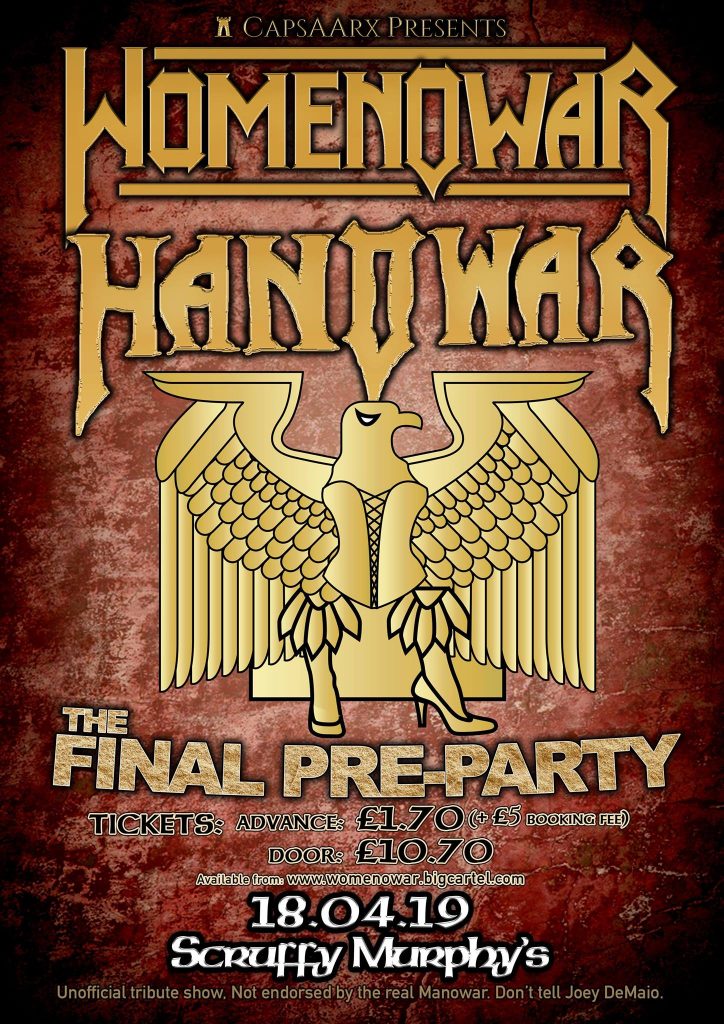 We are pleased to present the Unofficial Manowar Final Pre-Party.
All Manowar, all night long with sets from two of the UKs best Manowar tribute bands;
Hailing from Birmingham the "mostly" all female Women(and some men)owar and from Portsmouth, Hanowar.
Get yourselves down to Scruffy Murphy's on Thursday 18th April 2019 to celebrate with a tribute to Manowar and their final farewell tour.
Tickets are just £1.70 (plus a £5 booking fee) in advance and £10.70 on the door.
Available to buy now from: https://womenowar.bigcartel.com/product/womenowar-hanowar-the-unofficial-final-pre-party